Latest news
Contact us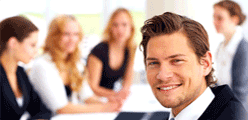 Guangzhou Jinghua Machinery Co. Ltd.
Contact Person:Tony
Mobile:86 1852 0057 409
Contact Person:Ava
Mobile:86 1591 4399 861
Email:us@china-securitytools.com
Tel:86 7583 6198 58
Fax:86 7583 6117 18
Add:

No. 5,Shanglin Industrial Zone,Xinjiang Town,Sihui City,Zhaoqing,Guangdong,China 526242
"Twelve Five" China's refractory industry trends
Source: this site Popularity: The time of issue: 2013-03-02 13:10:00
The Twelfth Five of the critical period of building a moderately prosperous society in China, is the deepening of reform and opening up, accelerate the transformation of economic development in the crucial period, the refractory industry development in China, both facing a rare historical opportunity, will also face a number of risks and challenges.
Industry situation: from our refractory industry to see, despite considerable progress has been made in recent years, but the current status of the entire industry and the various sectors of the national economy, especially than high temperatures industry development there are still many inappropriate places, with developed countries Also there is a gap. In addition to the previously mentioned, industry-wide total surplus, industry concentration is low, not high resource utilization, we especially should recognize that, as a global refractories production and consumption country, despite Refractory products capacity, but fewer varieties of high-tech, relatively low proportion of green new refractory products; the face of great potential in the international market, high-grade, high-tech, high value-added products, not much; ordinary high proportion of products, unshaped refractories products, the proportion is low. The sodium metasilicate In addition, the overall level of China's refractory industry scientific and technological innovation, cleaner production lower than the international advanced level.
12th Five-Year period, China's refractory industry around the "national economic and social development of the 12th Five-Year Plan", in order to promote China's refractory industry sustained and healthy development as the goal, and strive to achieve five markedly improved: quality of overall industrial development improved significantly; significantly improve the capability of independent innovation; significantly improve the level of technical equipment; significantly improve the comprehensive utilization of resources; significantly improve the effectiveness of energy saving.
keywords:refractory, explosion-proof tools