Latest news
Contact us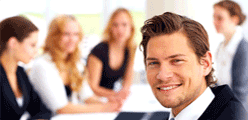 Guangzhou Jinghua Machinery Co. Ltd.
Contact Person:Tony
Mobile:86 1852 0057 409
Contact Person:Ava
Mobile:86 1591 4399 861
Email:us@china-securitytools.com
Tel:86 7583 6198 58
Fax:86 7583 6117 18
Add:

No. 5,Shanglin Industrial Zone,Xinjiang Town,Sihui City,Zhaoqing,Guangdong,China 526242
The 10th China International Explosion-proof Electrical Technology \u0026 Equipment Exhibition
Source: this site Popularity: The time of issue: 2013-03-02 20:31:00
Show time: 2013-03-19 to 2013-03-21
Venue: China International Exhibition Center (New Hall)
Exhibited Address: China International Exhibition Center (New Hall)
Organizer: China Electrical Equipment Industrial Association, explosion-proof electrical branch
Organizer: Beijing Zhenwei Exhibition Co., Ltd.
Exhibition description

China International Explosion Protection Electric Technology & Equipment Exhibition (Expec) the industry regular meeting of the explosion-proof electrical field, every spring, held in Beijing, has been successfully held the ninth.

Expec Held in conjunction with the China International Petroleum & Petrochemical Technology and Equipment Exhibition (cippe) is the world's largest petroleum exhibition.

Ninth China International Explosion Protected Electrical Technology & Equipment Exhibition (Expec2011) was successfully held in Beijing China International Exhibition Center (New Hall) from March 19 to 21 in 2012 from 45 countries and regions around the world, the exhibition attracted 1500 exhibiting companies, with a total exhibition area of ​​80,000 square meters, 40,000 professional visitors.

At the same time, the exhibition attracted 600 domestic and international media attention.

12 national pavilions in the United States, Germany, Britain, France, Canada, Norway, Italy, Russia, Kazakhstan and other well-known domestic enterprises Huarong Group, creating a positive explosion-proof, Hengtong electrical instrumentation, Shenzhen ocean Wang, FEICE explosion-proof , inte gold, the Tianjin Lung electric electrical Shenyang North ZTE explosion-proof, Jin Yi Optoelectronics, Nanyang Explosion Protection Group, Shanghai Jazz grid electrical.

The exhibition attracted a large number of international buyers, international aspects of the world's largest oil company - Saudi Aramco, Shell, Total, Gazprom, the Russian oil, the Norwegian Petroleum, Brazil Oil, Aberdeen City Committee , the Sultanate of Oman, Ukraine and many other well-known international buyers send delegations to the exhibition site visit and negotiate.

During the exhibition, the cippe2012 the International Petroleum and Petrochemical Equipment Industry Development Forum "was held.

The Forum around China's "12th Five-Year Plan" mainline interpretation of petroleum and petrochemical equipment manufacturing industry is how to change the mode of economic development, and analysis of industrial policy, international situation, market opportunities and other issues.

In addition, the exhibition also a hot topic of geophysical technology, and production of oil and gas operations, unconventional oil and gas, and oil and gas development and pipeline construction and other fields and innovative technological achievements thematic discussion.

Detect the application of new technologies forum Second petroleum and petrochemical equipment, piping, petrochemical field of network security policy forum, the petrochemical industry, "second five" planning, investment analysis and focus contemplated in the release of project construction and other related activities are also held at the same Tenth Expec2013 to continue to be held in Beijing from March 19 to 21 in 2013, expected the exhibition area of ​​80,000 square meters, 1500 exhibitors!
keywords:explosion-proof electrical technology and equipment exhibition