Contact us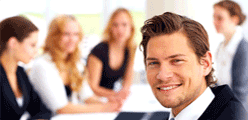 SIHUI CITY HUATONG SEIKO MANUFACTURING CO.,LTD.
Contact Person:Tony
Mobile:86 1852 0057 409
Contact Person:Ava
Mobile:86 1591 4399 861
Email:us@china-securitytools.com
Tel:86 7583 6198 58
Fax:86 7583 6117 18
Add:

No. 5,Shanglin Industrial Zone,Xinjiang Town,Sihui City,Zhaoqing,Guangdong,China 526242
Since most servers do not support the big attachment,we put the catalogue in Jianguoyun.
Follow the prompts below to download the catalogue.
1. Click "注册",it means "Sign up".
3."Create Account"Enter your email address,create the password you want.(Not to enter the password of

your mailbox itself.).
SIHUI CITY HUATONG SEIKO MANUFACTURING CO.,LTD.,a modern high-tech enterprise,specializes in producing all series of tools,such as non-sparking tools,portable pneumatic valve wrenches,hydraulic wrenches sets,other power tools,hand tools and so on,owning brand "ITSAFE",which are sold all over the world.
Introduced advanced technology,and sophisticated production equipment,we are using our knowledge and labour every day to build the world that is more peaceful,more prosperous.
We are dedicated to continually testing,designing,and improving our products to ensure the quality,safety and innovation,making work even more effective and easier.
Tools are widely used in such spheres as oil and gas,petrochemical,mining,aerospace,energy industry.
For domestic and foreign users with various premium tools every year.We pay more attention to the service to users,including product distribution,technical consulting services,product selection,installation and commissioning.We sincerely welcome customers at home and abroad to visit and your inquiries.