Contact us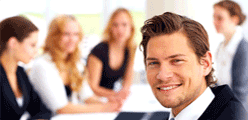 Sihui City Huatong Seiko Manufacturing Co.,Ltd.
Contact Person:Tony
Mobile:+86-18520057409
Contact Person:Ava
Mobile:+86-15914399861
Email:us@china-securitytools.com
Tel:+86-020-81563476,
+86-0758-3619858
Fax:+86-020-81592765,
+86-0758-3611718
Add:

No. Five,Shanglin Industrial Zone,Xinjiang Town,Sihui City,Zhaoqing, Guangdong,China 526242
Sihui City Huatong Seiko Manufacturing Co.,Ltd. is a modern high-tech enterprise integrating design, production, sales and service.The company has a total investment of 30 million yuan,covers ten thousand square meters, with convenient transportation and superior geographical location.
The company started from the establishment of the factory, the factory has passed the ISO9001 quality system certification.Introduced advanced technology,and sophisticated production equipment.The non-sparking tools realize CAD design, CAPP computer crafting, CAM numerical control mould manufacturing. Strict measurement and testing (Indoor testing at constant temperature),according to foreign professional standards (German DIN) and national standards (GB24459,GB/T 10686). The product specifications are complete and the reputation is guaranteed.
Our company's main products:
1.Safety tools: (aluminum bronze and beryllium bronze safety tools) products comply with German DIN standards,to supply to all over China,and exported to the United States, Singapore,Russia and other countries.
2.Special tools:We imported German technology, in line with the German DIN7444 standards (GD/T4388-1995,GB/T4389-1995, GB/T43390-1995),using high-quality alloy structural steel,die forging.
3.Measuring tools, inspection tools, testing instruments: cast iron (rock) slabs with various levels of precision, cast iron (rock) T-slot platforms, and various non-standard workbenches. Standard and non-standard measuring tools such as bridge ruler, square box, smooth ring plug gauge, threaded ring plug gauge, deflection gauge, V-block, etc.
4.Cast copper, cast aluminum machinery parts and their machining.
Non-ferrous metal precision casting, mainly aluminum bronze, beryllium bronze and tin bronze. Our organic processing production line has mature technology and stable quality. There are many varieties and specifications of copper castings. The products cast with metal molds include compressor parts, power parts, pneumatic parts, auto parts, etc.
Our company's products are widely used in oil and gas works, petrochemical plants,power plants,shipyards,mines,pipeline construction,machinery manufacturing,metallurgy,aviation,aerospace,storage and transportation, pharmaceuticals,fireworks,firecrackers and other industries.We have provided various high-quality products to thousands of users every year. We pay more attention to the service to users,including product distribution,technical consulting services,product selection,installation and commissioning. We sincerely welcome customers at home and abroad to visit and your inquiries!