Latest news
Contact us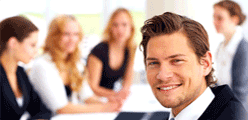 Guangzhou Jinghua Machinery Co. Ltd.
Contact Person:Tony
Mobile:86 1852 0057 409
Contact Person:Ava
Mobile:86 1591 4399 861
Email:us@china-securitytools.com
Tel:86 7583 6198 58
Fax:86 7583 6117 18
Add:

No. 5,Shanglin Industrial Zone,Xinjiang Town,Sihui City,Zhaoqing,Guangdong,China 526242
Hardware tools enterprise development
Source: this site Popularity: The time of issue: 2013-03-02 13:11:00
Sihui City Huatong Seiko Manufacturing Co.,Ltd. is a leading manufacturer of non-sparking tools,based on the original market advantage, and to consolidate the traditional hardware tools based on accelerated research and development of new products, improve the backward technology to improve the level of scientific and technological content of products, increase the added value; based on local cultural background own brand, built solid build effective channels of information and rapid response decision-making mechanism, establish a good reputation, and to provide users with high-quality products and perfect service.
Develop new explosion-proof tools the platform measuring tools, magnetic tools, hand tools, boutique suite of tools, focusing on the development of upscale exquisite proof magnetic tools commonly used hardware, a combination of tools, kitchen electric tools and other products, to speed up the formation of a multi-species, multi-standard, serialized core technology and products, focused on research and development of independent intellectual property rights, to promote the successful transformation and upgrading of the structure.
keywords:Guangzhou essence machinery, the essence of machinery, explosion-proof tools