Latest news
Contact us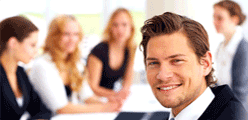 Guangzhou Jinghua Machinery Co. Ltd.
Contact Person:Tony
Mobile:86 1852 0057 409
Contact Person:Ava
Mobile:86 1591 4399 861
Email:us@china-securitytools.com
Tel:86 7583 6198 58
Fax:86 7583 6117 18
Add:

No. 5,Shanglin Industrial Zone,Xinjiang Town,Sihui City,Zhaoqing,Guangdong,China 526242
The essence machinery 2013 Chinese New Year Holiday
Source: this site Popularity: The time of issue: 2013-02-03 13:10:00
Firecrackers sound of the old year, fireworks blossoming Spring, Farewell to the Mayans predicted the 2012 end of the world to usher in 2013 full of hope, opportunity and challenge! Special thanks to this new and old customers in the past year on the essence of mechanical attention and support in the new year, the essence of machinery will continue to the new and old customers to provide better products and services!
According to the relevant provisions of the notice of the State Council on the 2013 part of the holiday arrangements ", I 2013 Spring Festival holiday arrangements are as follows:
I Spring Festival holiday time for the February 9, 2013 to 2013, a total of seven days. February 16, 2013 (the first month vii) full formal work.
On duty during the Spring Festival 020-81563476 eVW
On the occasion of the arrival of the Year of the Snake Chinese New Year, the essence of machinery companies commend it to the new and old customers and the vast number of friends a Happy New Year, I wish you plenty of money in the new year, good health, family happiness!
The Guangzhou Digest Machinery Co., Ltd.
February 3, 2013
keywords:the essence of mechanical