Latest news
Contact us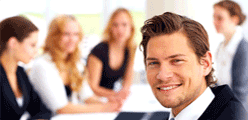 Guangzhou Jinghua Machinery Co. Ltd.
Contact Person:Tony
Mobile:+86-18520057409
Contact Person:Ava
Mobile:+86-15914399861
Email:us@china-securitytools.com
Tel:+86-020-81563476,
+86-0758-3619858
Fax:+86-020-81592765,
+86-0758-3611718
Add:

No. Five,Shanglin Industrial Zone,Xinjiang Town,Sihui City,Zhaoqing, Guangdong,China 526242
Guangzhou essence machinery, seventh day (February 16) normal work
Source: this site Popularity: The time of issue: 2013-02-16 08:08:00
Division I normally work, all operations are back to normal. Guangzhou Jinghua Machinery Co., National Service Hotline pPf
Special thanks to this new and old customers in the past year on the essence of mechanical attention and support in the new year, the essence of machinery will continue to the new and old customers to provide better products and services!
On the occasion of the arrival of the Year of the Snake Chinese New Year, the essence of machinery companies wish you all plenty of money in the new year, good health, family happiness!