Latest news
Contact us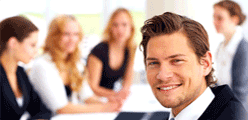 Guangzhou Jinghua Machinery Co. Ltd.
Contact Person:Tony
Mobile:+86-18520057409
Contact Person:Ava
Mobile:+86-15914399861
Email:us@china-securitytools.com
Tel:+86-020-81563476,
+86-0758-3619858
Fax:+86-020-81592765,
+86-0758-3611718
Add:

No. Five,Shanglin Industrial Zone,Xinjiang Town,Sihui City,Zhaoqing, Guangdong,China 526242
Guangzhou essence Machinery Co., Ltd. Factory
Source: this site Popularity: The time of issue: 2013-01-28 09:55:00
Essence Guangzhou Machinery Co., Ltd. (formerly known as: Liwan District, Guangzhou essence of machine tools for sale at the factory: Sihui Huatong Precision Manufacturing Co., Ltd.) was established in May 2001, has a high-quality professional marketing team and a wholly-owned investment the Sihui Huatong Seiko Manufacturing Co., Ltd., specializing in the promotion and sales of products Huatong Seiko "brand of explosion-proof tools, special tools, gages, gage and detection instruments.
Companies from the initial build capacity, to establish a quality management system ISO9001 standard and the introduction of advanced technology, sophisticated production equipment, advanced technology. CAD design and CAPP computer technology preparation CAM CNC mold making. Measurement testing stringent the (heated indoor detection), the implementation of the foreign professional standards (DIN), Germany, and the National Institute of Standards (GB). Product specification is complete, ensure credibility. Is the British UKAS certified manufacturers.
---